Happy Monday everyone! I've been spending a lot of time at the beach recently, which means I've been wearing a lot of different sunscreens. There are so many to choose from, but I finally found my favorites ranging from everyday wear to a full sun beach day. Two years ago, I barely wore sunscreen and would soak up all of the sun that I could. I now realize how important it is to wear sunscreen not just on beach days, but every day. Protecting your skin from the sun helps prevent aging, skin cancer, and more and it's so important to get into the habit of wearing sunscreen. In today's post, I'm sharing all of my go-to sunscreens and why they're my favorites! Plus all of the sunscreen I'm sharing is under $30!
Here are all of my favorites, adding a breakdown of why I love each below!
For everyday wear, I love using this Cerave moisturizer with SPF 30. I have pretty sensitive skin, but this has never made me break out and leaves my skin feeling soft and supple. Since it combines my moisturizer and SPF I never forget to wear it! It also leaves a great base for my makeup and I've noticed my makeup goes on very smoothly after using it.
For my face, I use Neutrogena Age Shield SPF 110. This sunscreen is truly amazing. It is oil-free so it doesn't make me break out. I sat in the sun all day yesterday and did not see any signs of sun damage on my skin.
For my body, Coppertone Glow is one of my favorites. I actually did a partnership for the launch of this product last year and have used it since I discovered it then! It's the perfect balance of sun protection with a little bit of shimmer that leaves me feeling my best at the beach. So many of my friends use this too and love it!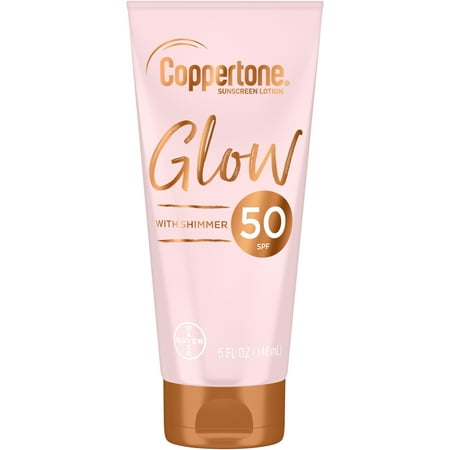 Supergoop is a sunscreen brand that I've used for years. Not only are their products amazing, but they have such adorable branding as well. I love this Jet Set SPF kit. It's only $28 and makes the perfect companion for a girl on the go. There's a variety of sunscreen and it comes in the cutest little pouch. I always throw it in my bag wherever I'm headed.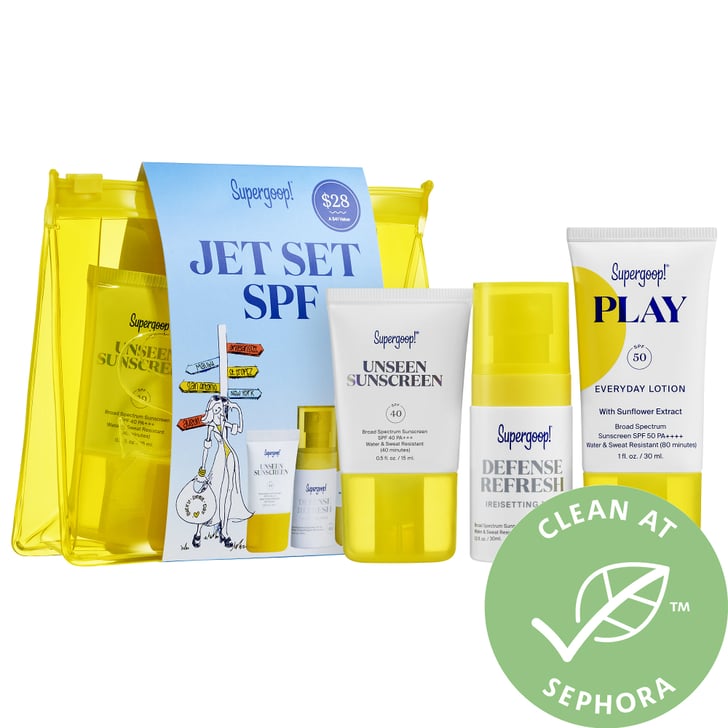 The perfect look for a beach day:
Thanks for reading!