Hey everyone! Today is my second snow day! It's crazy outside, there's at least 3 feet of snow on the ground and there's more on the way. So while I'm cooped inside I thought I would share with you how I edit my Instagram photos. I'll share with you my favorite apps, filters, and more.
VSCO Cam:
This is my favorite, and most recent app download. It's the perfect app for adding sharpness, saturation, fade, cropping, and much more. It also has 10 filters to choose from- my favorites are C1, F2, and G3. This is my go to filter app! Also it's free so that's a huge plus. If you have an IPhone download here.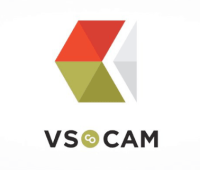 Afterlight:
Afterlight does cost 99 cents , but it's defiantly worth every penny! I use this app for adding borders, light leaks, dust (sounds weird, but it gives a vintage look), and other basic editing. My favorite filters are Coral under Original, Brook under Seasons, Hedge under Seasons, Russ under Guest, and Ash under Original. This sounds crazy, but you'll understand once you begin to use the app. For IPhone download here.
My favorite part of this app is the overlays section! That's basically the only section I use from this app, because I add my filters with VSCOCam and Afterlight. My favorite overlays are the bokeh, I don't have a favorite because it depends on the photo, but I tend to use #2, #6, and #13 the most often.
For IPhone download here.
PicsArt:
This app I use when making a collage. They have really awesome collage formats. my favorite part about their borders is that you can adjust the thickness. For IPhone download here.
A Beautiful Mess:
This app just makes me happy because all of the fun messages, colors, and clip art! It's really fun to add something to photos to make your photo full of fun! They have really awesome ways to add text and crop photos as well. For IPhone download
here
.
Here's a peek at the snow!