Happy October everyone! One of my fall essentials is definitely puffer vests, but the J Crew vests come with a
hefty price tag. In this post I'm going to tell you where to get vests for less.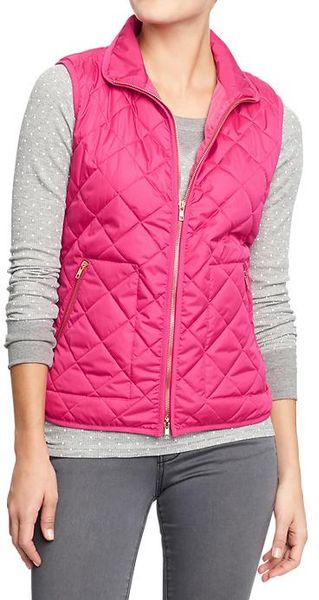 Old navy is my favorite place to get vests for a great price. They almost always have a promotion or sale going on to make the deal even better!
My Instagram feed has been full of these J Crew look alike vests at TJ Maxx, so my friend Carolyn and I went to check it out for ourselves. The vests are absolutely adorable, and you can achieve the same look as the J Crew for a fraction of the cost! Carolyn got hers for $29.99.
Yes, the J Crew factory vests are a little pricy, but you can always wait until they have a sale. And don't forget the quality of the vests is fabulous, and definitely worth the extra money in my opinion.
4. Shop in the kids department!
Many of the girls size XL vests are a great fit for petite women. They are way cheaper and are sometimes even cuter. For example, this J Crew Factory girls vest with the pink piping is too cute. Even Old Navy has an adorable kids vest here! And can we just talk about how adorable this Vineyard Vines girls vest is? Obsessed. Find it here.